Save Thousands When You Purchase Qualifying Solar Products! We'll beat any qualified contractor's estimate.﹡
If you are like most homeowners who are tired of paying high utility bills, Titanium Restorations can help reduce your energy costs with attractive, low profile solar panels for your home. Make your future bright with solar power from Titanium Restorations.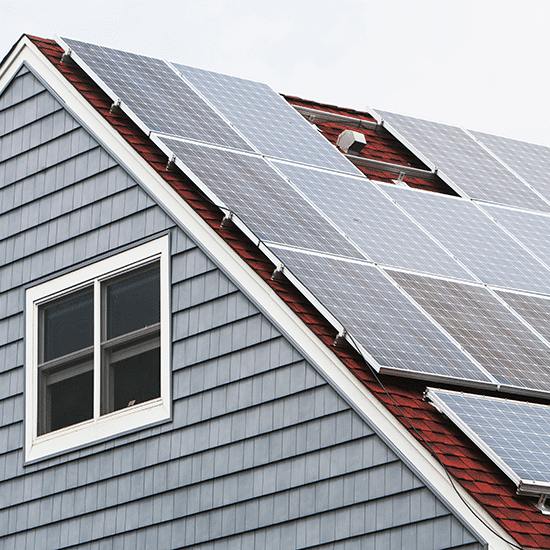 The future of energy is now
Solar panels through Titanium Restorations are a new way to save energy and money. As a renewable energy source, solar panels generate electricity at a low cost as the sun does all the work. You earn from the sun and enjoy independence from your current utility company. We will bring the power of the sun to your service.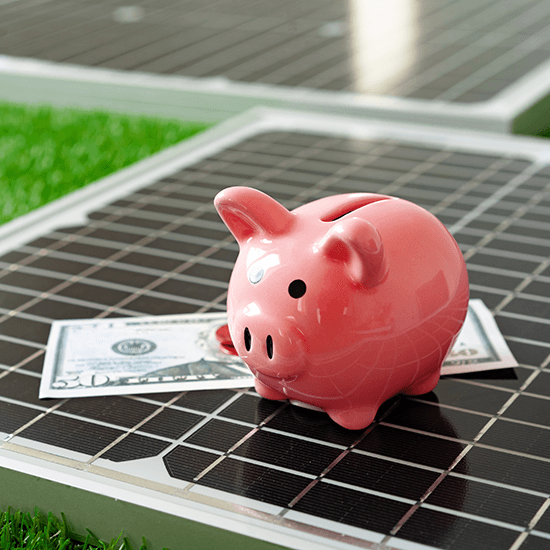 Get rid of your high energy bills once and for all
Imagine if you can forget about your electric bill forever by letting the sun pay your bills. Solar panels are in every neighborhood as many homeowners are choosing solar energy as a bright alternative. Choose solar through Titanium Restorations and make your roof work for you by harnessing the power of the Sun.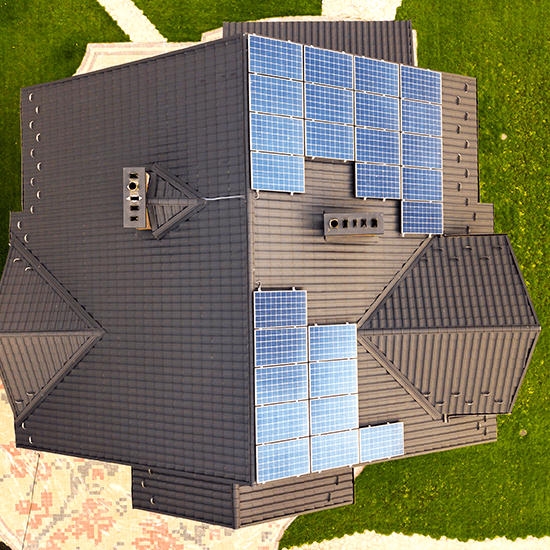 Go green go solar
You get clean, safe, and renewable energy when you choose solar through Titanium Restorations. As many homeowners become aware of their carbon footprint and impact on the environment, they find that solar is the best alternative energy for today to benefit future generations. Solar energy is the smartest way to power your home.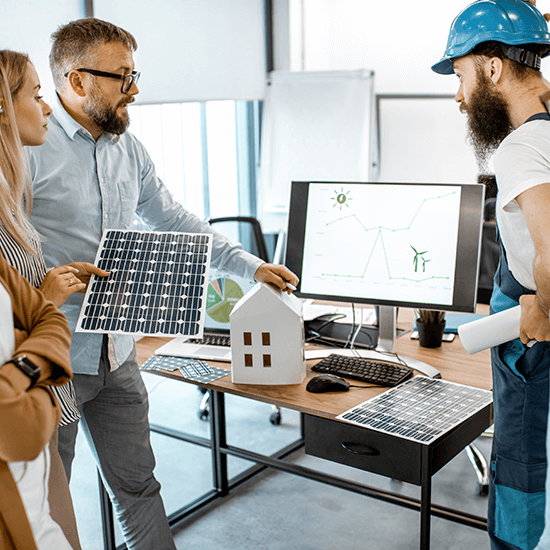 More affordable than you thought
Titanium Restorations makes solar the easy for every homeowner. Along with favorable financing, there are Federal and local tax breaks that make owning solar the bright choice. With the added incentives are applied, most homeowners can recoup their costs in as quickly as seven years. Contact Titanium Restorations today to switch on the sun!
Titanium Restorations
Solar

Panels
Solar energy, the smartest way to power your home
Be bright, be smart, go solar. Titanium Restorations will provide you a free consultation and show you how much you can save when you choose solar. Not only do you save on your energy costs, you get clean, safe and renewable energy when you go solar.
Why choose Titanium Restorations?
With years of experience in the roofing, home and commercial improvement industry, Titanium Restorations has the experience to get the job done right. With thousands of satisfied customers in the Maryland, Virginia, and D.C. area, we make choosing solar easy. Combined with our warranties, we'll be there to service your solar panels if needed. We also will help reduce the costs by applying any available Federal and local tax credits along with convenient financing options.
In the DMV, there are many companies that just focus on solar. At Titanium Restorations, we specialize in roofing and solar. We first started as a roofing company and realized that solar was a natural addition to our services as both go hand in hand. As a one stop shop, many customers are now having a new roof along with solar installed. It's the best way to make your roof work for you and have the sun pay your bills.
Qualify for Interest-Free Financing
At Titanium Restorations, we want to help you create the home of your dreams. Our financing partner GreenSky, offers home improvement financing to fit your needs.
Save Thousands When You Purchase Qualifying Solar Products! We'll beat any qualified contractor's estimate.﹡
Only valid for a limited time. Cannot be combined with any other offer.
LIMITED LIFETIME WARRANTY
The Workmanship/Labor Warranty provided Titanium Restorations warrants to the Customer that all installation labor performed by Titanium Restorations will be free of defects in workmanship for so long as the Customer lives in the home where the products have been installed, subject only to the other terms and conditions contained in this Warranty.